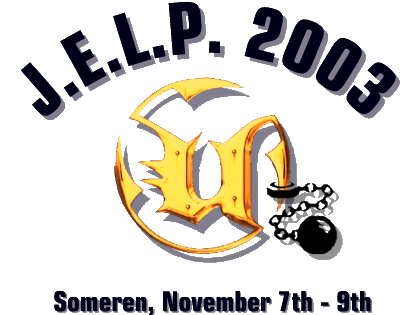 Friday, Nov. 7th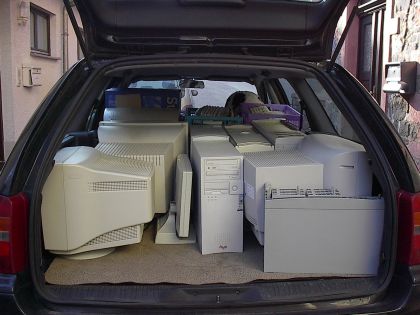 Grab all your computers,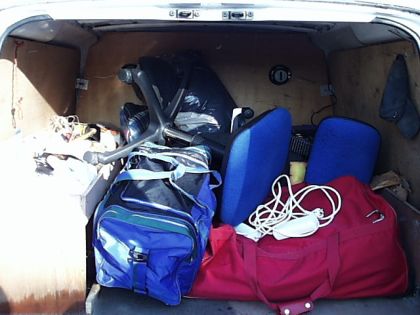 don't forget your chair,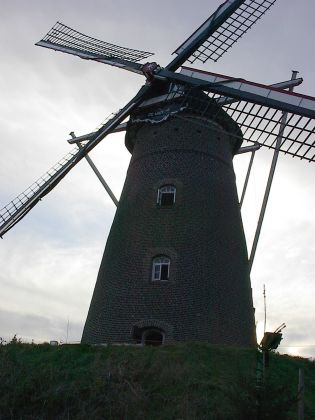 pass some windmills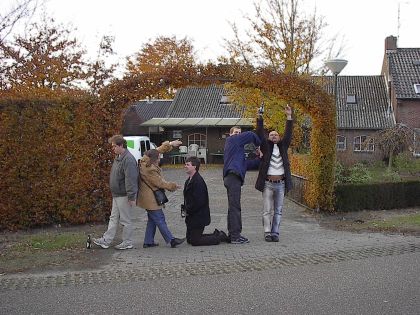 and you'll arrive at the JELP!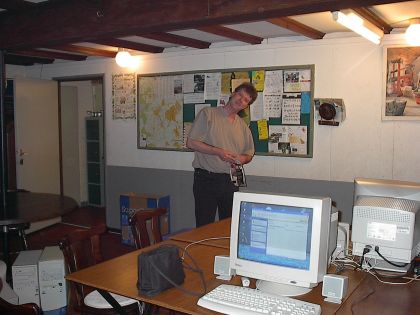 Setting things up,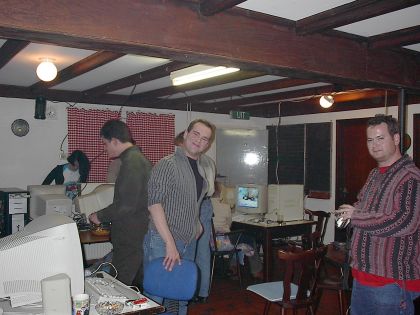 while the Dutch already had a couple of games..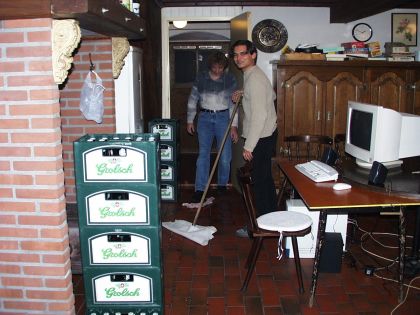 Snow, cleaning up the mess he made.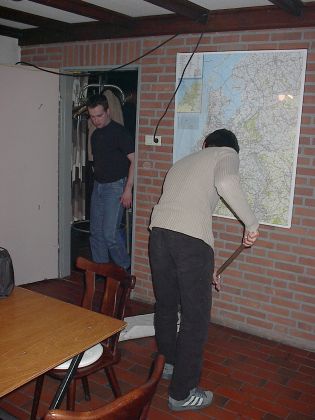 He starts getting used to it.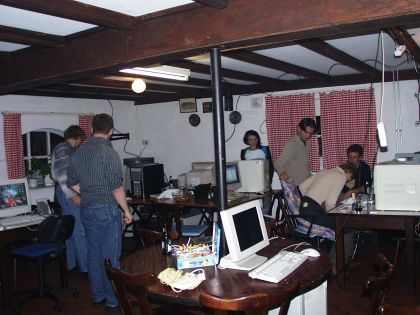 Server is ready, so let's go!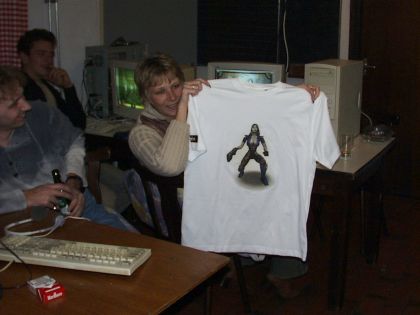 Ah, wait! Time for a present first.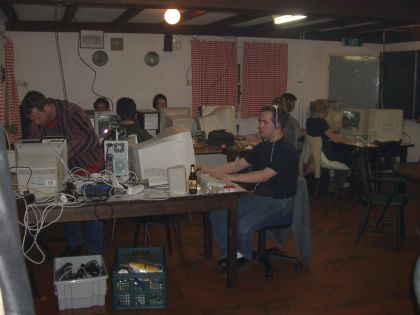 Yeehaw!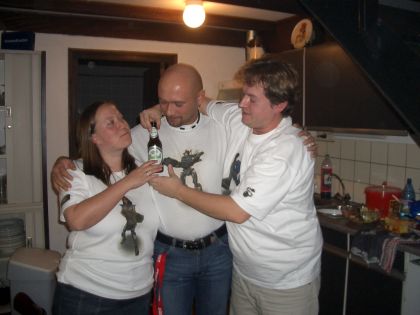 BeaBomber, DarthCampi and Tiefflieger fighting for a beer.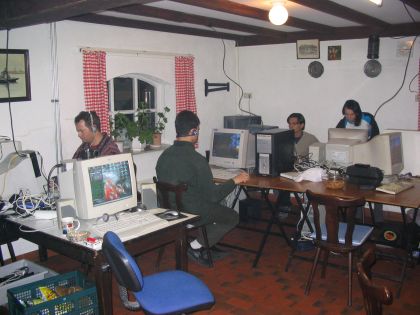 Dalton, ZR40, SnowDog and Bathory warming up.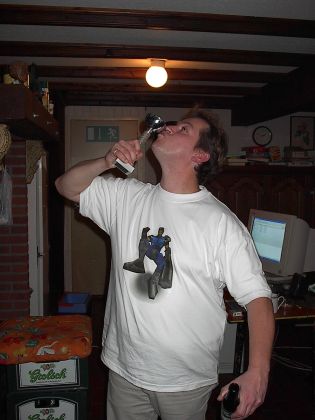 Mine all mine!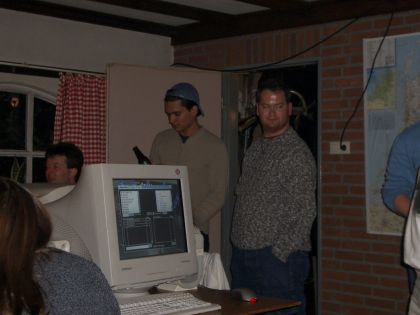 Shouldn't you be playing?
Saturday, Nov. 8th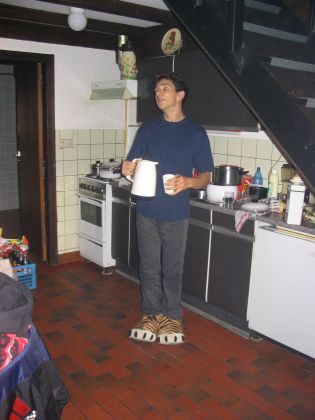 8am in the morning and ScopeTrigger
slowly mutates into a tiger.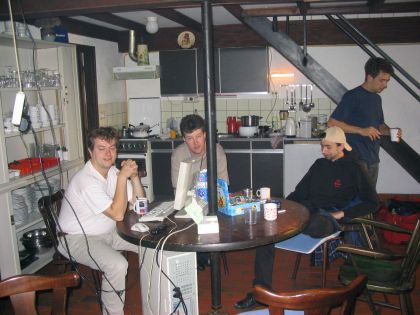 Time for some coffee.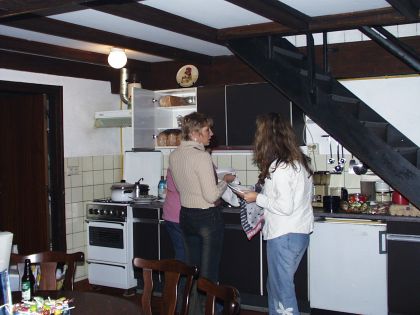 The cleaning women.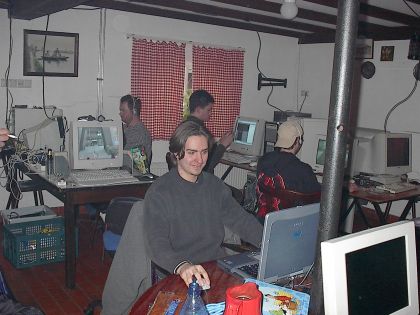 Finally Trueblood has arrived.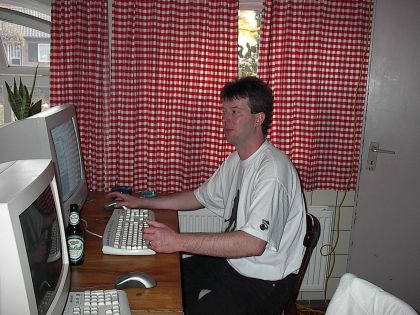 Pheeeeew... that was close!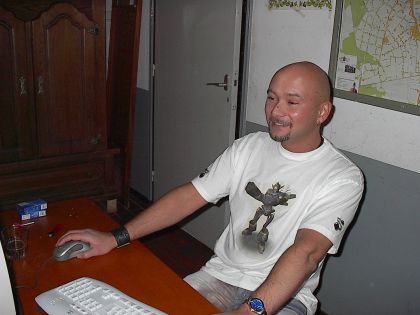 DarthCampi is on a killing spree.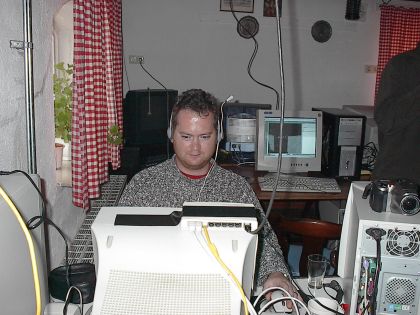 Dalton, staring at his wedding photos.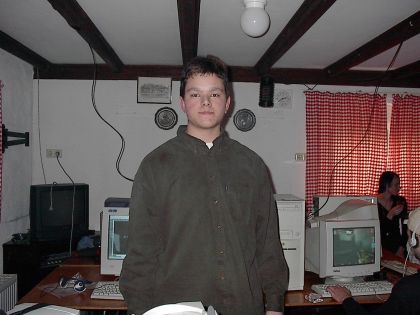 Our youngster, Zirconium.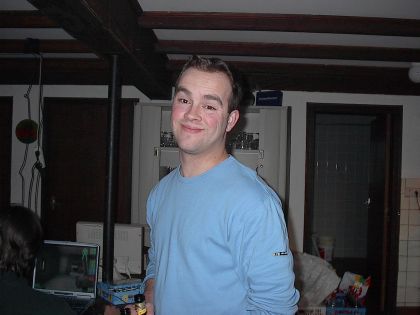 COOL, looking not that ... err ... cool.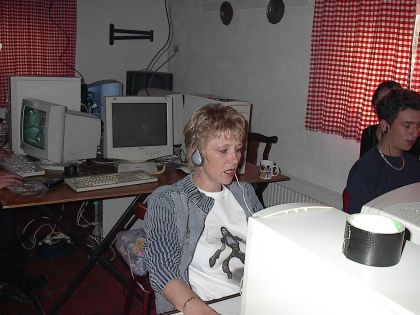 Boost, watching CoolDude's homemade pr0n movie.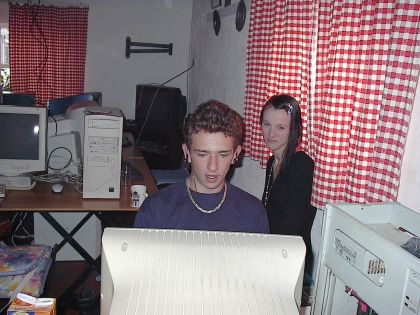 Bathory smiles while ScopeTrigger gets his ass whipped!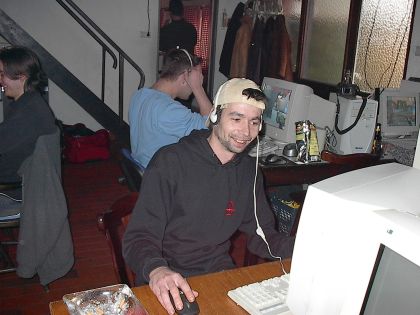 Mychael(NL) aka Eewen.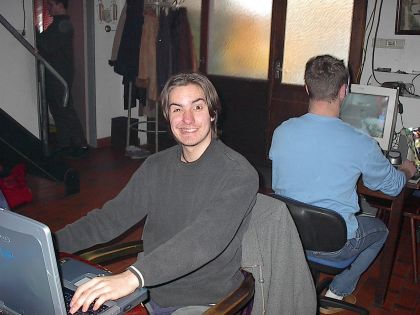 Trueblood catching the bullets with his teeth.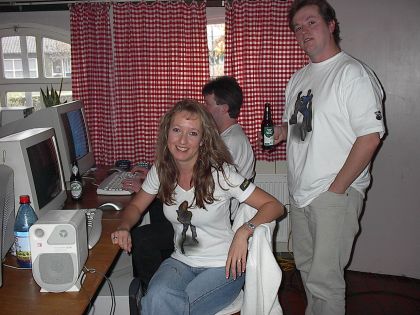 Angie and Tiefflieger posing for the cam.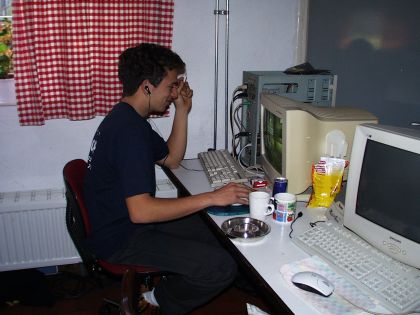 What? Just two frags?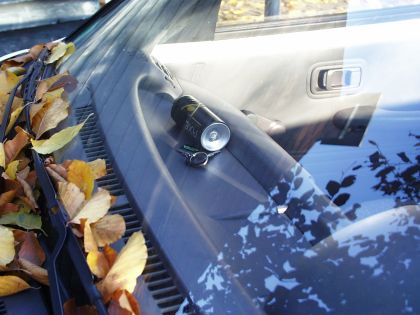 Snowdog's masterpiece.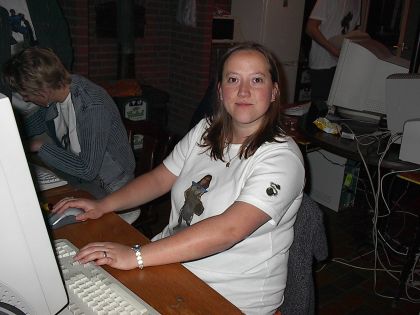 BeaBomber, not concentrating on the game.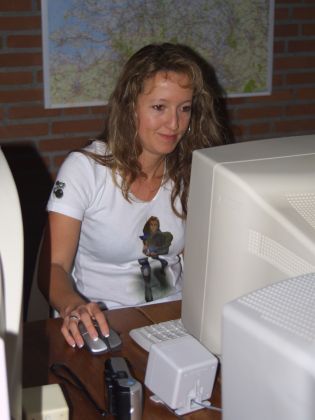 Where is the flak cannon?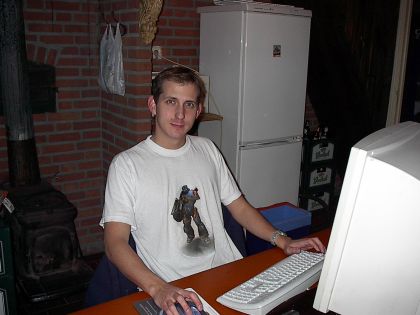 DevilX, master of the fridge.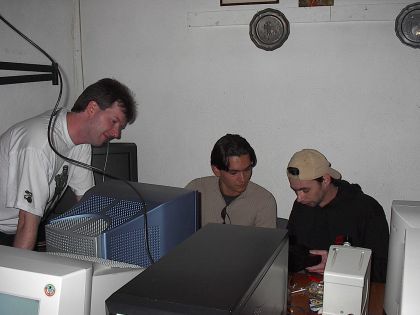 Are you sure you can smoke this?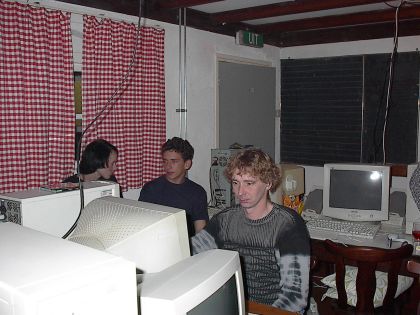 CoolDude fooling around with UED.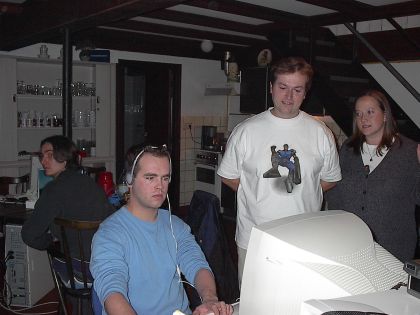 Let's see if COOL is cheating.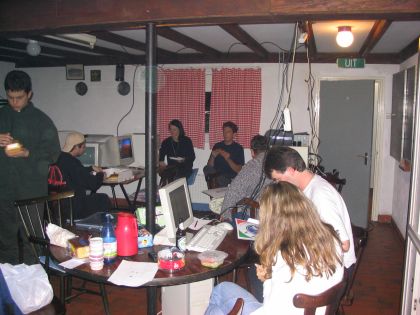 Mmmh, Pizza!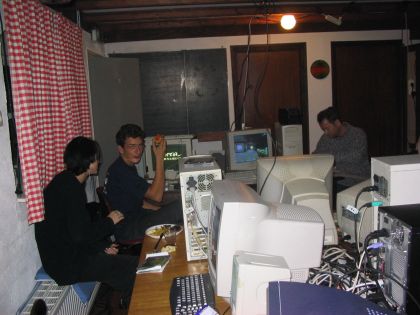 Mmmh, more Pizza.
Tasty!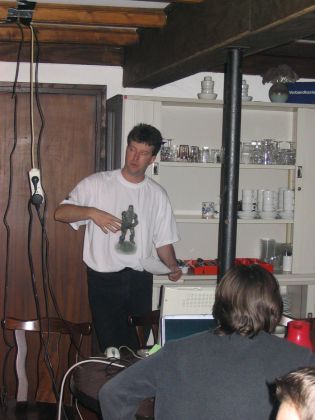 Explaining the rules of our small tournament.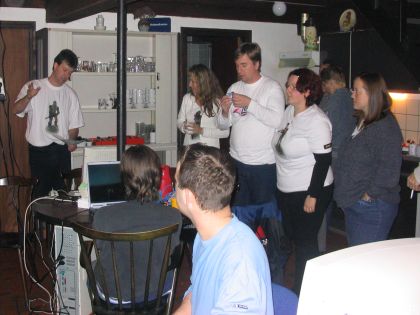 Got it?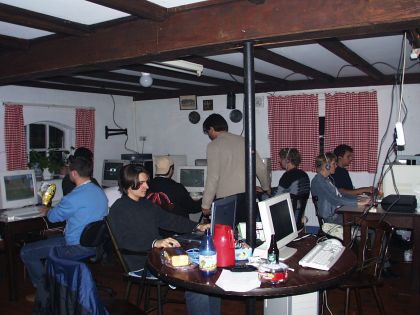 Ok, let's go then!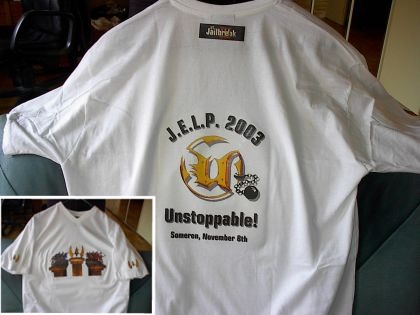 The JELP 2003 champion shirt.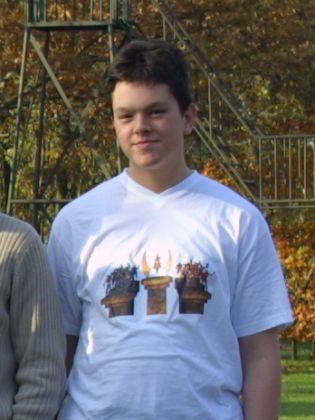 And ZR40, the lucky winner. Eclipse of the moon.
Sunday, Nov. 9th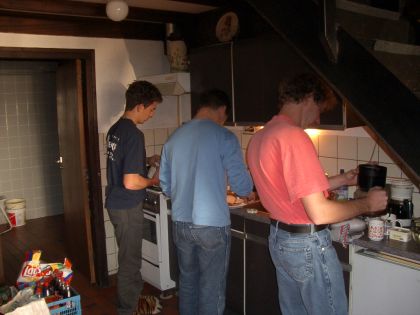 Hmmm, how do these machines work?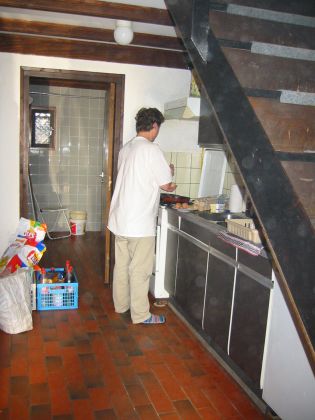 Ham and eggs.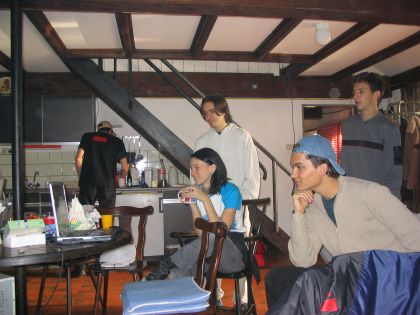 Why do so many people like 'Jackass' ?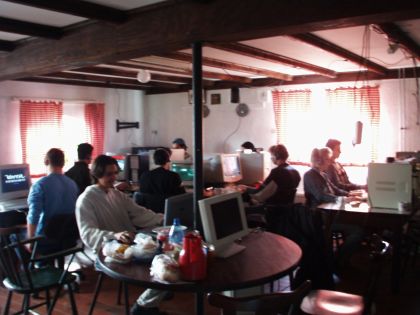 The final matches have begun.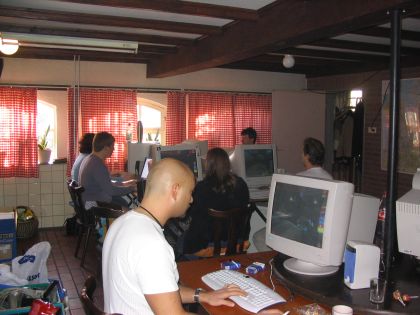 Let's rock!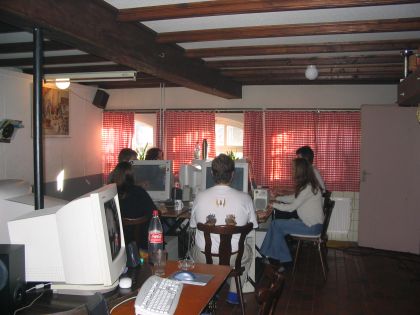 Roger that!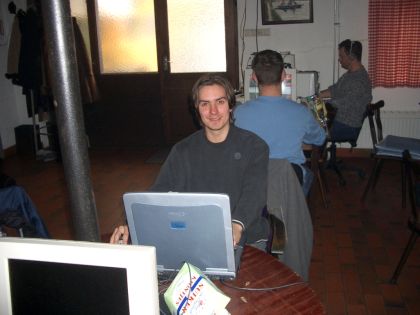 What? Just 30 more minutes?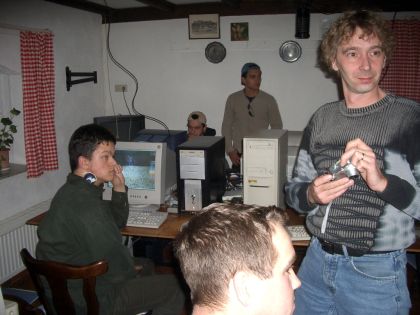 That's it folks, the JELP is over.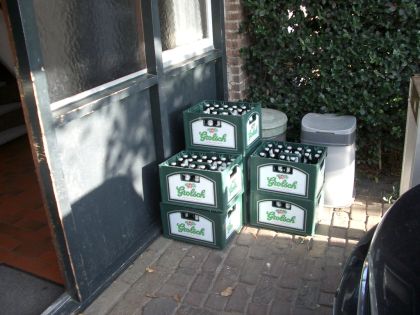 Seven of fifteen!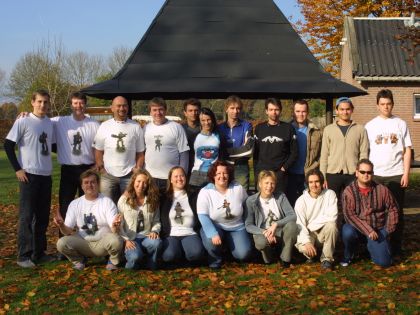 Cheese!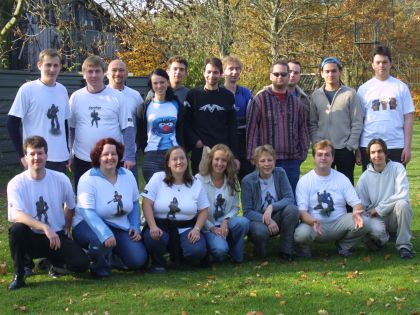 More cheese!
And one year later, we did it all over again... JELP2004.