posted August 5, 2002 by Sexmachine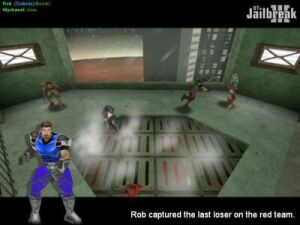 It is good to see our Sunday Lockdown becoming more and more popular (and crowded) again. Robin 'Rob' Pamart made some fantastic screenshots for those who have been there and especially for those who missed it.
Have a look at the pictures, but be warned: Parental advisory - explict content! No edited version available.
If you like them, make sure to join us next sunday at the MotherShip for the next edition of the Sunday Lockdown.