posted October 15, 2001 by Mychaeel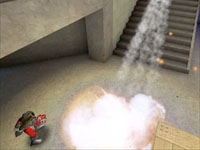 Thanks to Birelli, Foetal Youth, ElBundee, Sexmachine and Justin we have a special treat for you today: 33 action-packed in-game shots from our last Sunday Lockdown that was crowded as ever.
Have a look (warning: about one megabyte of quality shots ahead!) and post your comments in our forums.
-Mychaeel