posted November 14, 2008 by RevBillyG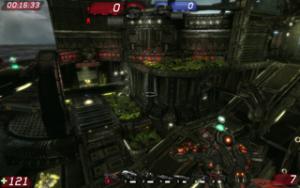 Although this page has been quiet of late, work on the next incarnation of Jailbreak for Unreal Tournament 3 continues.
Internal Alpha 4 is in testing at the moment and there are even some maps in the works.
The_Head is working on a map named JB-Endor and it's looking pretty sexy (see pics)although I'm yet to see any Ewoks.
I'm kinda fiddling with 3dmax to make some custom stuff for a map. Of course, being me, I can't use standard meshes. That would be too easy after all.
We can never have enough maps, so if you'd like to contribute your work, post on the forums and show us what you have.