posted February 2, 2007 by tarquin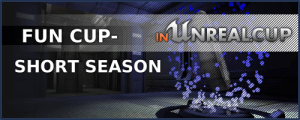 The German UT community site inUnreal.de is having fun cup season, and coming up is the Jailbreak 2004 cup. Check-in will start this Sunday at 3pm CET (2pm GMT).
Post in this forum thread to let us know if you're taking part, and remember to send us screenshots.
While obviously it's an honour to be included as one of the gametypes, that still means we have to sign up and kick everybody else's ass... in a fun way, okay?
(Thanks for the reminder Wormbo!)