posted January 7, 2007 by tarquin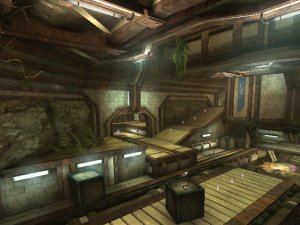 G.Lecter has released his map Fragtion-2, available right now from all good Nali Cities. Is it a conversion? Is it an original? Well, a bit of both. The layout and the theme are from a CTF map by Mercen@ry, CTF-Fragtion, but G.Lecter calls this an almost total remake.
I'd call it a great map for some fun Jailbreak fragging. Enjoy, and Happy New Year!