posted November 18, 2004 by tarquin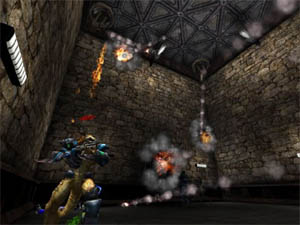 Looking for new and fun ways to dispatch pesky prisoners? On request from ZedMaestro, mapper and coder Blitz has adapted UT2004's Assault cannons to work in jail executions. Souped up to fire projectiles as well as lasers, they are JB2004 Execution Sentinel Cannons.
Both ZedMaestro and Birelli are currently working on maps that will include these, but you can check them out right now for your own mapping. Get the full specification and download link from the JDN, and
read ZedMaestro's full story on our forum.